Pipe Cutting and Beveling
CS & M PIPE is in the business of pipe cutting and beveling for more than 30 years.
Over the years, CS & M PIPE has cut and beveled more than 1 million meters of pipe.
We can cut and bevel almost any pipe diameter, wall thickness and grade.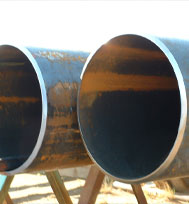 Fig.1: 24" pipe, cut and beveled
---
Every project provided with a detailed report and tally of pipe.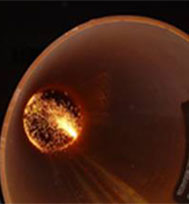 Fig. 2: Cutting 52" pipe, X100, for C-FER Technologies, Edmonton
---
We can cut and bevel bare, coated or insulated pipe. All our work is done according to line pipe standard or to customer specifications.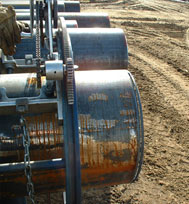 Fig. 3: Cutting and beveling 16" pipe
For inquiry or price quote, please contact
Mike McAllister:
Phone: 780-499-0823
Email: csmpipe@shaw.ca
Date modified: